Jul 17, 2023
Hummingbird House raises more than $400,000 in Sponsor a Nurse campaign!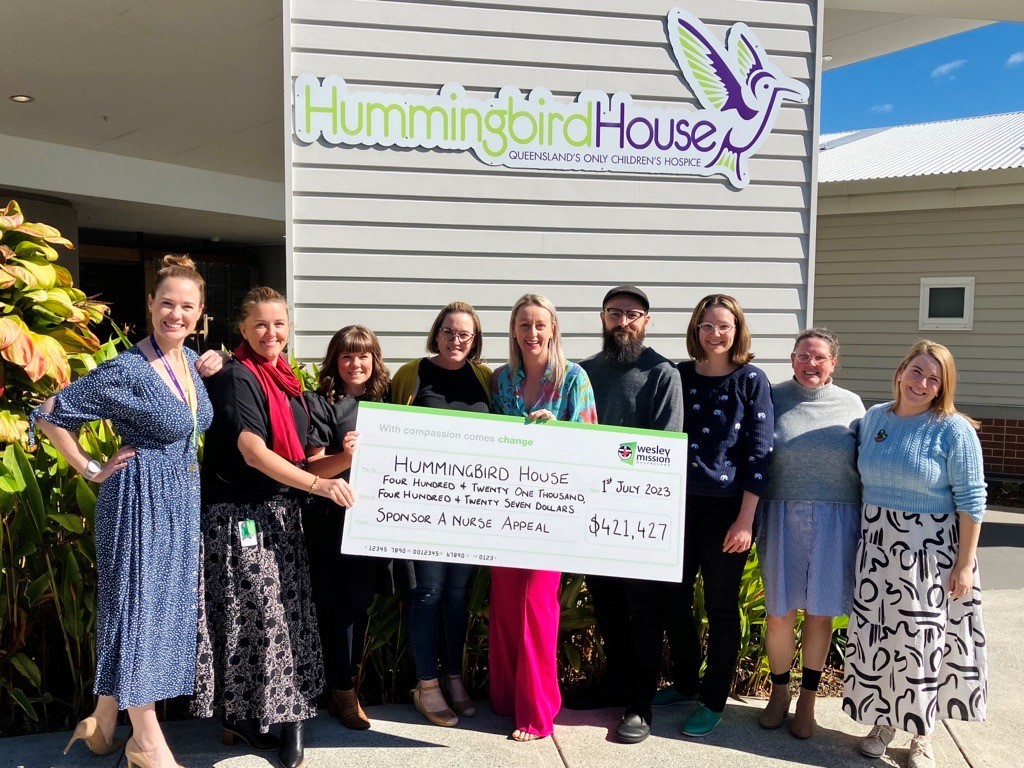 Thanks to the generosity of our amazing community, a whopping $421,427 was raised in Hummingbird House's recent Sponsor a Nurse campaign!
This exceeded all expectations with the original goal set at $110,000. The funds raised will help support additional nurses to continue providing specialised care to children with life-limiting conditions and their families.

While Hummingbird House receives some government funding, it does rely on fundraising to ensure the continuity of the service. Donations were received from both individual and corporate donors, and their support is gratefully received.
As the only children's hospice in the state, Hummingbird House aims to be there for the 5,700 Queensland children living with a life-limiting condition and their families. The specialised paediatric palliative care Hummingbird House nurses provide extends to end-of-life and bereavement and grief support and without this service these children and families would have a very different experience during their time of greatest need.
Thank you to everybody who supported this campaign, you have made a world of difference to the children and families that Hummingbird House cares for.