Feb 26, 2021
Lorraine - Home Care and Respite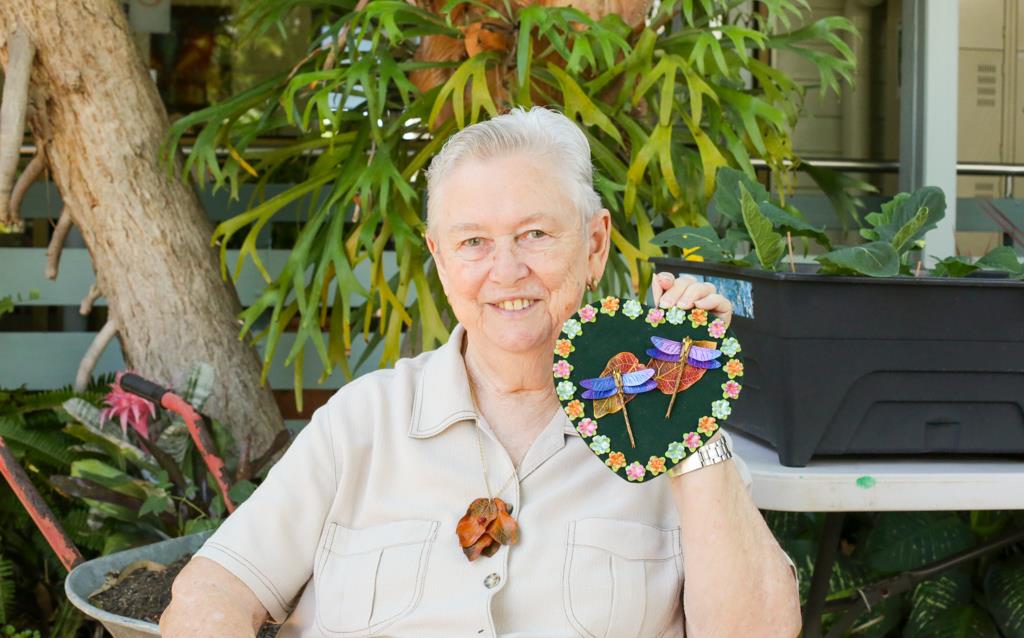 Lorraine, aged 79, is new to our Hyland House Day Respite Centre and has been a member for just over a month now. After a difficult last year of losing two important people in her life, her husband and son, Lorraine took the step to meet new people in the community by attending Hyland House's Craft Group on a Thursday.
"I'm finding Hyland House very helpful. The ladies that are a part of the craft group are all so lovely. It's nice to be around people and it's a good environment to be in, rather than sitting in a silent house by yourself," says Lorraine.
"I've always been interested in being around people. I belong to a couple of clubs nearby. Hyland House is great though because someone picks me up and drops me home on the day that I attend.
"I came to learn about Hyland House through My Aged Care. Since 2016 I had been receiving a Home Care Package through Wesley Mission Queensland and it was recommended to me to try respite through my Home Care Package. I'm also currently receiving transport, shopping and cleaning services around my home which has been a big help."
Lorraine's hobby is creating leather goods, which she's been doing since the mid-70s. Although it is just a hobby, Lorraine's beautiful and unique pieces are for sale at a few art and craft stores. Recently, she had a companion to help her get from A to B to collect some materials she was needing for her latest creation.
"I was desperately in need of some kangaroo skin for my craft. One of the care workers came to take me grocery shopping, however I had already gone earlier in the week. She asked where else I wanted to go, and I said I'd love to go to this leather shop out in Narangba. So we went there together which was nice."
Lorraine's message to people looking at home care services and respite is to take the leap and do it.
"Do it. I found that before I came back to Hyland House in January I was in a very sad place at home. The people are so lovely here and the staff are wonderful."
To learn more about our Respite and Home Care Services, visit our webpage.