Nov 17, 2020
Jim and Rita - Community Aged Care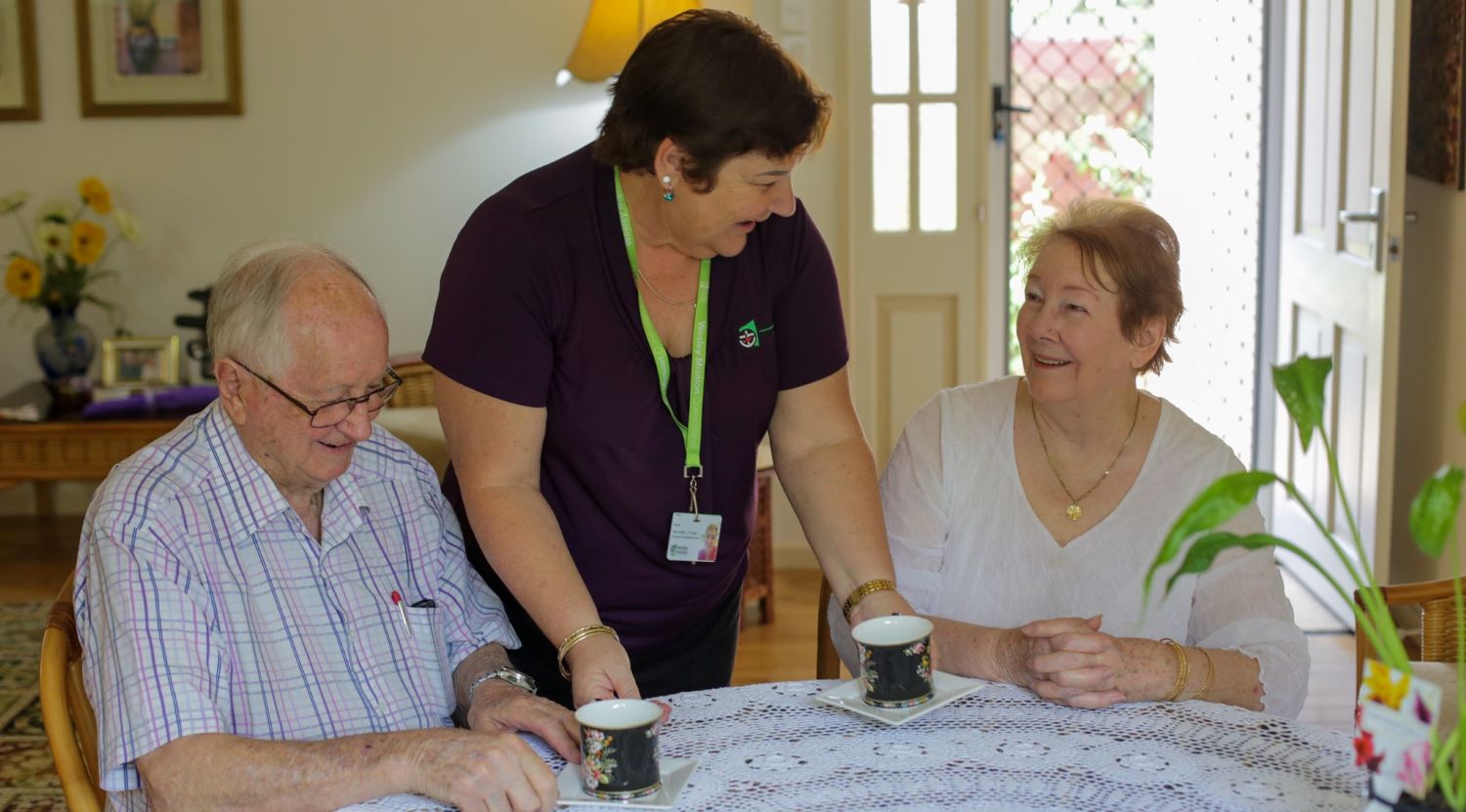 We've been receiving in-home care services from Wesley Mission Queensland (WMQ) for three years. When our health and age started to catch up on us we knew we had to decide to either go into care or get help in our home. In-home care has definitely been the right decision for us.
We found out about WMQ through our family - we had a family member who was in one of the aged care homes for several years. When we received our home care package we interviewed several different providers and WMQ seemed to be the best. The fees were reasonable and what they could provide was perfect for us.
We have someone every fortnight that comes and cleans up around the house, does maintenance and gardening. We are both in our 80s now, so we can't move around like we used to. Whenever we have issues with our health, Donna our Care Leader, can sort it out straight away. We have new equipment in our home to help us get around easier. To have a provider like WMQ has been just incredible.
Our Care Leader Donna is fabulous, I don't think we can praise her enough. She is so on the ball. My brother-in-law also receives in home care services and when he was having issues, Donna dropped everything and went up to visit immediately. We have found with Donna that nothing is too much trouble. Whatever we ask, Donna will sort it out for us. She is just amazing and goes above and beyond. The carers that come in to help us are also wonderful, they all do a good job.
We feel so lucky to have gone with WMQ and especially to have been assigned Donna as our Care Leader.
To find out more about our in-home care services, visit our webpage.