Jul 6, 2022
90 years old, 13 days, 300kms and $21,000 raised - Athol you're a star!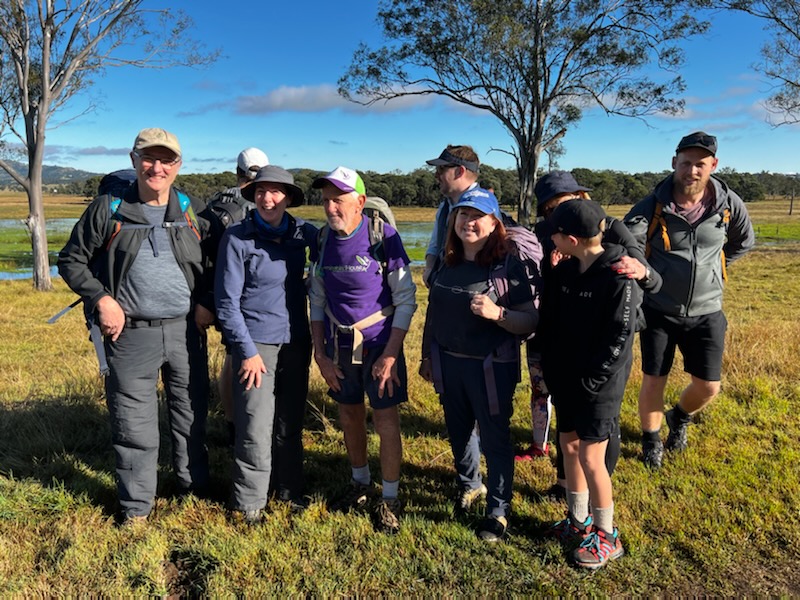 After 13 days and 300 kilometres, 90-year-old Hummingbird House volunteer and fundraiser Athol Alcorn walked over the finish line last Sunday, to the delight of his crowd of supporters.
Despite being legally blind, Athol walked from Kilkivan, just outside of Gympie, to Ipswich, raising more than $21,000 in the process for Hummingbird House, smashing his initial goal of $5000.

Becoming somewhat of a media superstar upon completion, the ever-humble Athol told reporters that while the 30km a day at the start of the journey had tough moments, "it really didn't bother me that much – I love to walk".

As the oldest person to walk the Kokoda Trail at 87 years of age, Athol's quiet persistence and dedication makes him a huge asset in his volunteer role at Hummingbird House where he tends the gardens, ensuring a beautiful space for families to enjoy. Hummingbird House members were among those who joined Athol on his walk, including Chief Officer of Fun Heather Rapkins.

After celebrating with his drink of choice – Sprite – and a long sleep, Athol said his next plan is simply to "keep walking".

We are so grateful to Athol for his amazing effort, including turning up to his regular volunteer shift just two days after finishing the walk! He is a wonderful example of all of our volunteers who give so generously of their time.
You can read more about Athol's story in one of the many news articles published here.