Sep 4, 2020
Get creative with Stellar Arts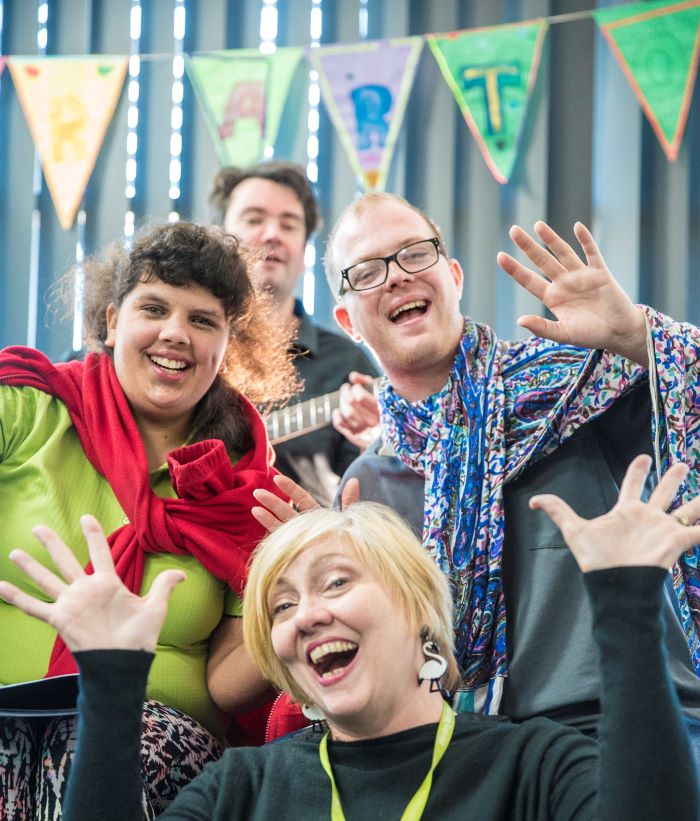 Stellar Arts is a vibrant and exciting collection of creative workshops designed to support those aged 17-64 who are living with a disability. It was developed to support Wesley Mission Queensland's values that everyone deserves to have fun and learn new skills in a safe and supported environment. Singing, drumming, visual arts, yoga, drama and magic workshops are led by qualified artists and musicians to offer the opportunity to experience the wide-reaching benefits of creative endeavours.
As a registered NDIS provider, Wesley Mission Queensland has a long history of supporting those living with a disability to fulfil their capacity and achieve their dreams. Through Stellar Arts, everyone can experience the positive and often unexpected impact of the arts in their own life.
Participants might want to learn to paint and express themselves in visual mediums or gain greater control of their voice through singing. Maybe creating drumming grooves and exploring expressions of emotion and improvisation skills is top of the list?
On top of the many arts-based skills available that are tailored to individual needs and abilities, there are so many other benefits to the program. In a friendly, supportive, group environment, meeting new people is an important factor and the skills learnt can be transferred to all areas of life while most of all, having fun.
Whether developing teamwork skills, concentration or ability to communicate with others, or simply desire more social interaction, Stellar Arts is the place to go.
Facilitators are on hand to help set goals in areas such as communication, which helps increase the ability of self-expression and engaging in activities that are enjoyable has enormous benefits, not only to skill development, but also wellbeing, mental health and quality of life.
Facilitators are qualified and experienced, with tertiary qualifications in fields as diverse as music, arts, drama, health and education, and a wealth of performance and teaching expertise. They are often renowned artists and musicians. Through rich and tailored learning experiences, participants receive the technical know-how, in a way that is accessible and appropriate for them and their needs.
To learn more about Wesley Mission QLD's Stellar Arts program, visit our webpage or call 1800 448 448.