Feb 5, 2021
Those who received - Red Bag Appeal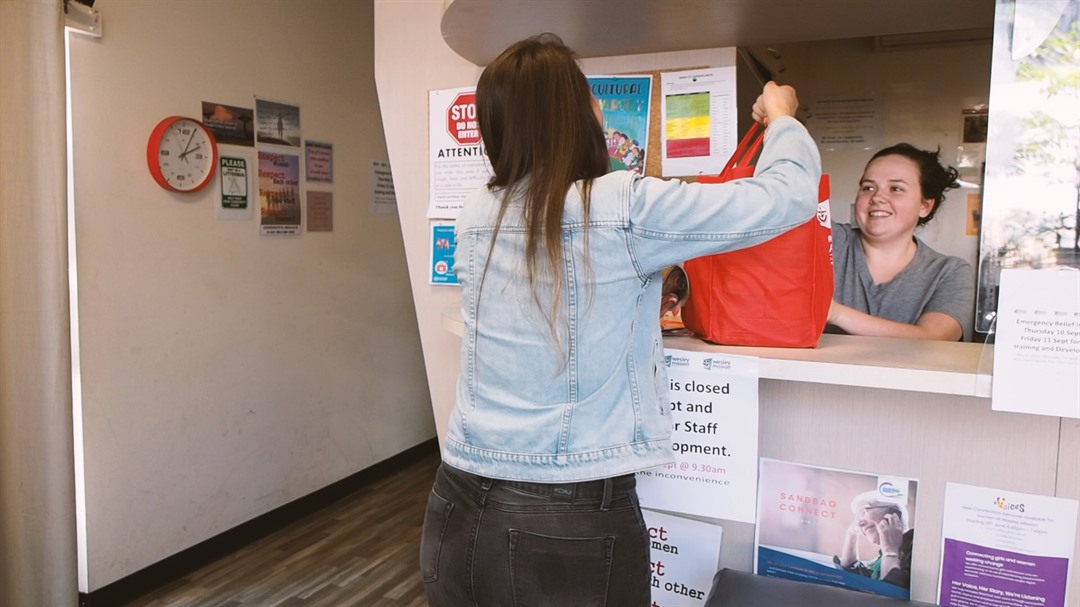 The best part about the Red Bag Appeal is its ability to touch the lives of real people living in our community. We regularly see cards written from supporters included in the bags, with special messages for those who will receive them, and we also see cards written from those to have received.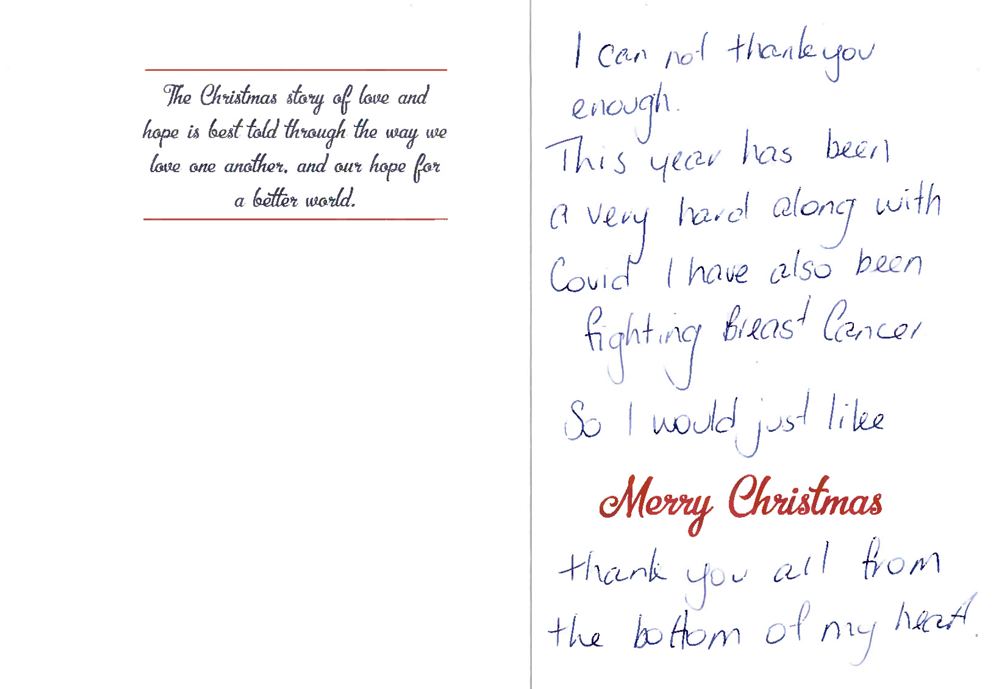 This community member came to us for support while battling cancer, living in temporary housing and experiencing unemployment, as she found herself without the means, as a single mum, to provide the kind of Christmas she wanted her three young sons to have. The gift of a red bag provided them with delicious goodies for Christmas day, and she was able to choose a gift each for her boys from our 'Santa cave' of donated toys.
"I was blown away with the amount of support from the community," she said. "My boys loved their gifts, and together we were able to have a really special Christmas.
"I can't thank you guys enough for the support. I'm hoping to start a new job in the next few weeks and if I'm able to, I will be donating to the Red Bag Appeal myself next year. You are all truly amazing."
This is the ripple effect in action, and we think that's really special.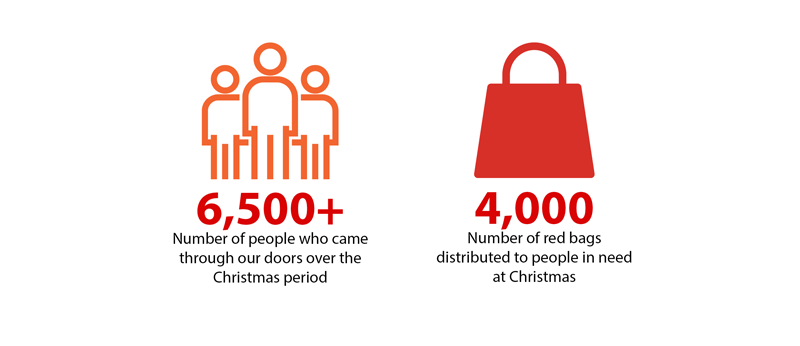 To find out more about the campaign, visit the Red Bag Appeal website.