Jun 1, 2023
Initiatives to support First Nations people into careers in health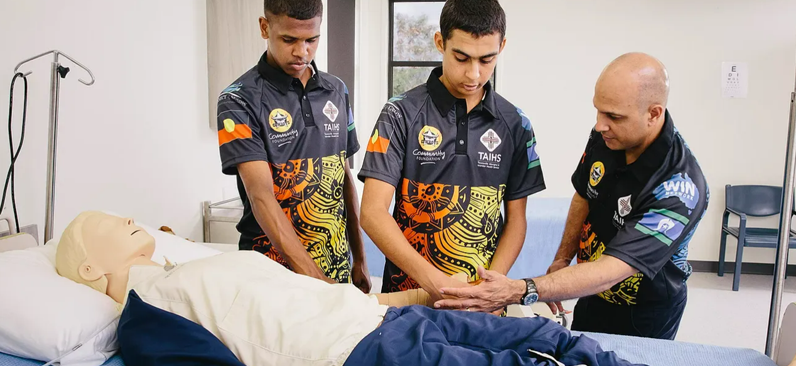 Kim is one of the inaugural participants in WMQ's First Start - We Deadly Together, a traineeship program for First Nations people who wish to forge a career in healthcare.
Kim said the best part has been getting to know each resident through learning about their life story.
"To be honest, it feels fantastic. I'm learning more and more every day, not only about myself but also about the industry. I can then pass this knowledge on to fellow trainees and new staff members.
Kim believes it is important to "teach the younger generation about culture, not only Aboriginal but also Fijian, all cultures. We all live on this earth, and we need to respect and remember who each of us really are."
First Start - We Deadly Together is one program WMQ has undertaken to support First Nations people into employment and career opportunities. Additionally, the organisation has introduced a culturally sensitive and inclusive recruitment process for Aboriginal and Torres Strait Islander candidates with an Indigenous Liaison Officer playing a pivotal role in leading the screening process for Aboriginal and Torres Strait Islander candidates.
Manager Reconciliation, Diversity and Inclusion Eddie Solien said by investing in Aboriginal and Torres Strait Islander employment, WMQ is investing in a brighter future for the organisation and the communities it serves.
"As an organisation, our mission is for a just and inclusive society. This commitment paves the way for positive change, contributing to the broader process of reconciliation and healing."
The First Start program is funded by Department of Youth Justice, Employment, Small Business and Training (DYJESBT), with additional support for the We Deadly Together program from Wesley Mission Queensland.
For more information contact Jo Gair, Traineeship Pathways Partner on [email protected]