Aug 7, 2023
Aged Care Employee Day - in the words of our residents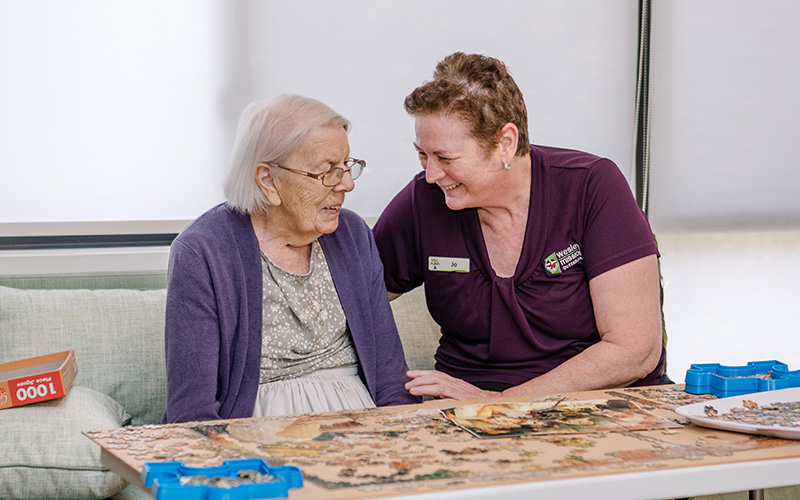 Thank you to all WMQ aged care workers
Today is Aged Care Employee Day, a day to stop and give credit to the unsung heroes working every day to make sure older Australians live with care and purpose. On Aged Care Employee Day, we say thank you to every one of Wesley Misson Queensland's aged care employees for the work you do that has such a positive impact on the lives of our customers and residents.
This year we went straight to the people on the receiving end of this kindness and compassion to get their thoughts on what their carers mean to them.

Whether it be remembering how they like their tea, checking in on how their football team is going, making sure their space feels like home or just being someone to chat with, these small acts of kindness mean so much.
The compassion shown while caring for people who may be frail, unwell or facing other challenges posed by ageing is a shining example of the human spirit at its best. We know your days and nights are not always easy, and we greatly respect the dedication you show to your profession and those in your care.