Jan 25, 2023
Australia Day, Invasion Day, Survival Day, A Day of Mourning: What's in a name? A call for historical truth to be acknowledged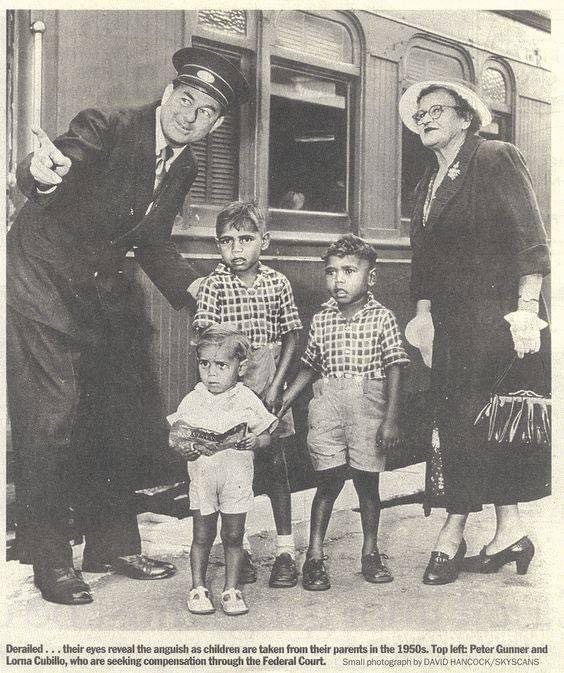 In the lead-up to January 26th, Edward Solien, Reconciliation, Diversity & Inclusion Manager at WMQ, debunks some of the things that people have said to him about changing the date over the years.
Article by Edward Solien, Reconciliation, Diversity & Inclusion Manager at WMQ
The Uniting Church in Australia made its official apology to First Nations peoples in 1996 well over a decade before the Australian Government.
The Church added a Preamble to its own Constitution in 2010 to acknowledge First Nations peoples as the traditional owners and custodians of Australia and to recognise the Church's complicity in their dispossession and assimilation.
First Nations Peoples are celebrated at the very heart of what it means to be Australian. First Peoples' sovereignty is affirmed, First Peoples have a voice in the decision-making of our country and are living out their right to self-determination. As First and Second Peoples, we walk together, creating socially just and culturally safe relationships, listening and learning from one another.
We are all on a different reconciliation journey, but what does the 26 January mean to you and your family?
In the lead-up to January 26th, I thought I would debunk some of the things that people have said to me about changing the date over the years.
We are not responsible for the actions of our ancestors
No one is saying that you are. However, it is about understanding how past acts of injustice continue to oppress and disadvantage First Nations people today.
Name a country that wasn't invaded. It's just the way of the world.
New Zealand wasn't invaded they were colonised. In NZ they have a treaty and whilst their First Nations people have suffered many similar atrocities, they have been able to hold their government accountable.
Stop dwelling on the past. Australia Day is about celebrating how lucky we are today to live in our country.
This is a matter of perspective. A lot of First Nations people who still continue to suffer the effects of invasion may not feel as fortunate as you.
Choosing not to celebrate on Australia Day does not mean we can't acknowledge what a great country we live in. It's about ensuring we celebrate on a day that is appropriate for all Australians.
The Closing the Gap Report is a good place to start developing an understanding of current affairs and issues regarding First Nations struggles and inequality.
Don't project your personal views and opinions.
Sharing your personal views and opinions in a respectful manner is how we learn from each other and create a civilised community. The Wesley Charter is our service framework. It's designed to help us put the seven values of Wesley Mission Queensland into practice in our everyday work.
The WMQ Code of Conduct articulates the high standards expected of us in our employment and activities, and provides a framework for our professional decisions, conduct and the care and services that we provide to our residents and clients.
Treat co-workers, residents, clients, and members of the public with respect and dignity giving consideration to the rights and views of others. Consider others' emotional, physical, and intellectual circumstances as well as religious, ethnic, cultural, and other beliefs and practices.
The Wesley Charter also helps guide our interactions with others and helps embed WMQ's values in everyday thinking and behaviour.
Australia Day has always been on the 26 January.
No, it hasn't. 26 January has been a day of mourning and protest for First Nations peoples since 1938 and it has only been known as National Australia Day since the 1990s.
I'm not sorry for something I didn't do.
Saying sorry isn't about accepting responsibility, it's about having empathy and compassion for the hardships that others have gone through and continue to go through. If someone has had a death in the family you would still say 'I'm sorry for your loss', even though you didn't directly cause that loss.
What's the big deal, it's just a date.
Privilege is when you don't consider something to be a problem because it doesn't affect you personally. If it's not a big deal, then a valid argument could be made for changing it to a date that unifies us and allows all to celebrate.
Changing the date won't change anything.
It will show respect to First Nations peoples who see the day as a time of mourning and signify an intention to Why Change the Date of Australia Day? There are many things worth celebrating about Australia, but the 26th of January doesn't represent those things. The dispossession of Australia's First People began on the 26th of January, 1788.
Check out the "Change it ourselves" website to learn more and show support.
It's important to know that Sovereignty never ceded
On 26 January 1788, Captain Arthur Phillip raised the flag of Great Britain and proclaimed a colonial outpost at Warrane (Sydney Cove), on the sovereign lands of the Gadigal Peoples of the Eora Nation.
This act commenced the invasion by British colonists of lands already owned across the continent. A continent that was home to over 250 individual, sovereign nations, inter-connected by trade, sharing knowledge, cultural values, and spirituality.
The date marks the start of the Frontier Wars, a period of armed conflict between settlers and Australia's First Nations people, which lasted until the Coniston massacre in 1928. To many, it represents the start of assimilation policies and practices that sought to eradicate First Nations People. It was a period of dispossession, oppression, acts of violence, forced removal of babies and children from their families, genocide, slavery, and the spread of disease.
Since 26 January 1788, the way of life for Australia's First Nations Peoples has continually been under threat, with families and communities forced to fight to protect their country, people, culture, and history.
It was not until 1935 that the term Australia Day was widely adopted, and it has only been celebrated as a national public holiday on that date since 1994 with numerous other dates being celebrated in the past.
For many First Nations peoples, the date is a reminder of the pain and suffering of their ancestors, the invasion of their land and the enormous loss of life in the Frontier Wars, the massacres and genocide, and the intergenerational trauma that comes with that history.
And yet, resistance, resilience, and survival, have been hallmarks of the First Nations people's lives every day since invasion.
Australia's dark past is also its present.
Day or Survival Day as I have referred to it for many years now, is a challenging day for many and this should be acknowledged rather than celebrated. I have not celebrated Australia Day since the 90's, it doesn't feel right for me. This was because I became more aware of the events from our history that this day represents, the stuff that is not taught in school. Once I was made aware of our history, I could not go back to celebrating this day with the knowledge of what actually happened, the tragedy and suffering that our people endured and still endure to this day. For me, it is a day of reflection and mourning as well as a day of acknowledging the strength and stories of survival of Aboriginal and Torres Strait Islander people.
- Chris Schleff, Manager – St Marks and Cooper House Aged Care Communities, Residential Aged Care Services, Proud Torres Strait Islander with connection to Thursday Island
So, what is the difference between Invasion Day, Day of Mourning and Survival Day then?
Invasion Day: For those who mark January 26th as "Invasion Day', this date represents the British occupation of First Nations people's land. Invasion Day events are held across the country and often include protests and marches rejecting the celebration of Australia Day on this date and calling for sovereignty and social justice for First Nations people.
Day of Mourning: Others commemorate January 26th as a day of mourning, recognising the violence of the Frontier Wars, including massacres, rape and murder, as well as trauma caused by government policies of assimilation and separation which removed many people from their lands, families and culture. The first 'Day of Mourning and Protest' was organised by pioneering First Nations peoples' rights activist, William Cooper, in 1938, during Sydney's 150th Anniversary celebrations. Day of Mourning protests have been held on January 26th ever since.
Survival Day: Still others celebrate January 26th as Survival Day, an opportunity to recognise the survival of First Nations people and culture despite colonisation and discrimination. Survival Day events include festivals celebrating First Nations culture, taking pride in First Nations peoples achievements and showcasing First Nations artists and musicians. These events generally have a more positive vibe than Invasion Day and Day of Mourning events.
26 January is a hard day for all of our mob. Aboriginal people always feel sad on Australia Day; it marks the end of freedom for our people.
Anonymous - First Nations Employee - with connection to Gubbi Gubbi
Aboriginal People Respond To "Australia Day"